"If at first, the idea is not absurd, then there is no hope for it" – Albert Einstein
In this spirit,The Flying Otter Vineyard was established in Adrian, MI, January 2005.
Where does the name come from?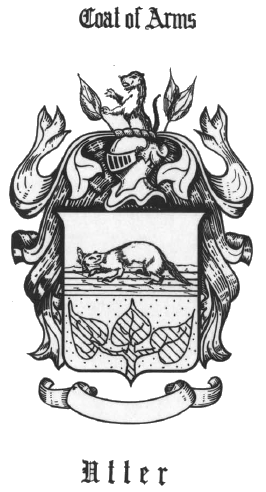 Flying Otter founder, Bob Utter, answers:
The Flying part is simple; it's a reflection of my interest in aviation and the fact that I'm building my own airplane. The otter part comes from my last name, Utter. My oldest known ancestor, Nicholas Mattson Utter was the first "Utter" in America. He came to the New Sweden Colony aboard the ship Orn in 1654. Prior to 1901, Swedish people used what is called Patronymics, a system by which children are known as the son of a certain individual. An example would be Nils, the son of Anders would be known as Nils Anderson, while Nils' son Peter would be Peter Nilson. This created problems in large military units where people had the same first and last names. Many of these soldiers were given military surnames when entering the service as may have happened with Nicholas Mattson Utter. Various techniques were used to assign these names, including the use of animals. Utter is Swedish for Otter.
On the other hand, there does exist a family coat of arms for the Utter family. This would indicate that the Utter family name was well established in Sweden and Patrynomics was not an issue. Note the otter in the family coat of arms below.
Either way the role of the otter is significant in the Utter family name.
Thus the Flying Otter Vineyard is born.